PeaceClinic Institute for Consciousness Research (PCICR)


About Us

The PeaceClinic Institute for Consciousness Research
is a non-political, non-religious, non-sectarian and privately funded educational entity. Our main focus is on anti domestic violence awareness, prevention, and survival.

Our Mission
- Explore Peace, Freedom, and Justice
- Help Victims and Survivors of Violence
- Train Peace Practioners (peace teachers)

Executive Team Members
(Officers, Board Members & Friends)
Chloe Joquel-Freeland, Board Chair
Founder/CEO/Director of the PeaceClinic Institute for Consciousness Research. Director of Peace Practitioner Workshop & Certificate program. Creator of Peace Practitioners Network and the Peace Star Awards program. Former councelor, teacher, encyclopedia editor, and engineering/medical technical writer.

Susan Graves Moore, President,
Board of Directors member, Certified Peace Practitioner, domestic violence survivor, victims advocate, former PeaceClinic Chapter Director. As a content contributor, Susan is a most respected PeaceClinic Peace Star Award recipient. She joined our peace advocacy group in 2003 and has promoted our work as a volunteer ever since.

Sam (Cheryl) McFarland, Secretary/Treasurer
Radio program producer of the public service talk show, All Things Relevent, at Motivational Radio network on the Internet. Sam also manages a womens resource center for domestic violence victims that offers an emergcy hotline service. She is a graduate from Stanford University with a Masters degree in psychology.

Maureen Lasher, Board of Directors
Counselor for domestic violence survivors, graduate student in clinical psychology. Also known as "Mo", she is a dv survior and works on various programs to assist parents who have been legally alienated from their children.

Nzo James Nelson, Board of Directors
Peace activist, musician, photographer, Nzo participates in all PeaceClinic related activities and is an artistic content provider for the PCI website and our Facebook pages. His commentaries are insightful and often highly amusing.

Tauheedah C. Jabaar, Board of Directors
Author and speaker on domestic violence survival who is currently working on the video about her family's survival as domestic violence victims. Mother of twelve children, "TJ" works to promote justice for victims and survivors of all forms of abuse and violence. See her bio for more info.
James B. Harris II, Board of Directors
Musician, songwriter, singer & leader of his band, Sibling Rivalry. Also known as "Message Mon", Jimi James is the founder of The Flock of Angels, network of virtual volunteers. He is also a graphic designer, photographer, videographer, and Internet broadcaster/producer.

((( Board of Advisors - Pg 2 of 2 )))

Founder's Message
The PeaceClinic Institute's executive team and graduates of the Peace Practitioner Workshops wish to thank you for your continuing support in the form of volunteered time and financial contributions since 2001.

Contributions of friends and volunteer Angels have enabled the PeaceClinic to offer peace workshops and direct aid to those who have lost loved ones to violent crimes or are survivors of violence or abuse.

We are now ready to turn our association of peace teachers and enlightened healers into a nonprofit public benefit corporation and a 501(c)(3) tax exempt entity. We need to raise funds for the government application fees.

Please donate to help keep us alive and free to the public on the Web. Contact Chloe, Susan, or Sam at peaceclinic@gmail.com for our postal address for donation checks.

Email your address request to peaceclinic@gmail.com
We will reply with our thanks and our mailing address.

-Chloe Joquel Freeland, Founder/Director
Meet Peacebear!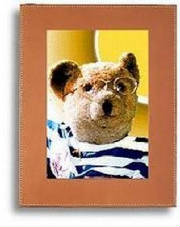 Our Mascot - Read his story
"Only you can prevent domestic violence."

papermoons


PeaceClinic programs are making a difference!
The PeaceClinic Institute is a non-political, non-religious, non-sectarian and privately funded educational organization.
Copyright © 2001-2014 PeaceClinic Institute for Consciousness Research. All Rights Reserved by Chloe Joquel Freeland, Founder and Director.